Here's a novel new mini PC which might well tempt Star Trek fans, seeing as it's an officially licensed computer which is built to look like a Borg cube that goes on sale at the end of the week.
The Borg Cube PC is extremely compact at 6-inches, er, cubed (a little smaller than a 'real' Borg starship, of which each side is 3km long). It packs up to an Intel Core i7-7700K quad-core processor (base clock 4.2GHz) on a Mini STX motherboard, with up to 32GB of DDR4 system RAM. It also has room for a pair of SSDs of up to 2TB (the primary one goes in an M.2 slot).
You won't get a graphics card in here, though: at this size it won't fit even more compact models. Plus there are no PCIe slots with this motherboard anyway, so you'll have to make do with integrated graphics (Intel HD Graphics 630).
Still, for the size of this computer, it packs some decent power and storage space, although it doesn't come cheap.
Your wallet will be assimilated
The base Borg Cube i3 (which is loaded with a Core i3-7100 CPU, 8GB RAM, and a 120GB SSD) will run you to $ 599 (that's about AU$ 790), or around £645 including shipping to the UK.
So yes, it's pricey, but then Nvidia expects Star Wars fans to buy a graphics card that costs a cool $ 1,200 (£1,149, AU$ 1,950). So one way of looking at it is for half this price, Star Trek fans get an entire PC.
Note that this is a limited edition computer manufactured by Cherry Tree in the US, with 320 units remaining on sale at the time of writing. It's currently on pre-order with shipping to start come Black Friday at the end of the week.
Also note that there is a Borg CubeVR PC which is simply a bigger version (12-inch cube) that you will be able to fit a graphics card in – up to a GeForce GTX 1080 Ti, giving you plenty of power for gaming and of course VR, as the name suggests. This PC will be 'coming very soon' according to the company, with no pricing details available yet.
As mentioned, these Borg computers are officially licensed Star Trek products.
Via: Kotaku
TechRadar: latest computing news
If you are the proud owner of a Windows Mixed Reality headset, do we have some good news for you. Valve has announced that you can now use the virtual reality headsets to play VR games in Steam. 
What's even better news is that at the moment, the software that is needed is being provided totally free as an Early Access preview. 
The reason that it's a preview rather than a full launch is that there are still bugs that need working out and Microsoft is wanting to involve the Steam Community in identifying the issues before a full launch:
"Windows Mixed Reality for SteamVR is currently targeted at consumers who want to be first to try out their Steam titles on Windows Mixed Reality. There are some known performance and experience issues that we are actively addressing. Early feedback will help spot new issues with a breadth of content."
Starts free, stays free
The post continues: "We're eager to gather your feedback during this early access release to make the full release of Windows Mixed Reality for SteamVR a smashing success. If you run into any issues during Early Access please provide feedback through the Windows Feedback hub or through the Community Hub here on Steam."
If you'd rather not be involved in the testing, or you haven't yet got your Mixed Reality headset, don't worry, Valve has stated that the software will remain free once it launches properly. 
Given the vast quantities of Windows Mixed Reality headsets hitting the market at the moment, it will be interesting to see the effect that this integration has on the amount of users taking up VR gaming. 
TechRadar: latest computing news
With last year's launch of macOS Sierra, Apple brought its digital assistant Siri to its laptop and desktop computers, but it looks as though the upcoming iMac Pro is going to go a step further and let you activate the app with a "hey Siri" voice command.
In other words you won't have to click to talk to the assistant, you can just start talking. Apparently, the feature is even going to work if your iMac Pro is switched off, thanks to a separate A10 Fusion chip, the same processor that launched inside the iPhone 7.
All of this information is courtesy of some code digging by developers Jonathan Levin, Steve Troughton-Smith and Guilherme Rambo, who have been looking at the software destined to appear on the new, high-end Mac desktop. Until we hear from Apple though, none of this is confirmed.
A tale of two processors
Having an A10 Fusion chip running alongside the beefy 8-core Intel Xeon processor would allow the iMac Pro to handle less demanding tasks - like launching Siri, for example - without having to draw too much power. The Touch Bar on Apple's MacBook Pros is powered by a similar secondary processor.
The idea is that the mobile chip could be always running, even while the iMac Pro is switched off. It also potentially opens the door for tighter integration between macOS and iOS in terms of communication and security, though it doesn't look like we'll be getting Face ID on the iMac this time around.
Everything should be revealed soon enough, with the iMac Pro still on course for a December launch just in time for the holidays. Watch this space for our detailed take on the computing juggernaut, and news of the potential "hey Siri" wake command.
Via 9to5Mac
TechRadar: latest computing news
The humble Raspberry Pi has been put to many uses by hobbyists over the years since it was launched, but the latest use for the board is certainly very novel: bundling loads of the things together to make a cheap supercomputer (of sorts).
As Anandtech reports, the High Performance Computing (HPC) division over at the Los Alamos National Laboratory has lumped 750 Raspberry Pi boards together, in a system designed (and built) by BitScope that consists of five rack-mounted Pi Cluster Modules, each of which have 150 boards apiece.
That means 750 processors with a total of 3,000 cores, which the National Laboratory notes makes for a very effective HPC testbed for software developers and researchers who can't afford to pay for time on a real supercomputer.
In other words, this isn't a 'true' supercomputer, but an inexpensive development testbed of a similar scale, or as the makers put it, a "highly parallelized platform for test and validation of scalable systems software technologies".
Petascale problems
Gary Grider, leader of the HPC division at Los Alamos National Laboratory, commented: "It's not like you can keep a petascale machine around for R&D work in scalable systems software. The Raspberry Pi modules let developers figure out how to write this software and get it to work reliably without having a dedicated testbed of the same size, which would cost a quarter billion dollars and use 25 megawatts of electricity."
Nifty, eh? So it seems that the Raspberry Pi isn't just about low-cost hobbyist computing, but low-cost supercomputing – or at least facilitating the development and testing of software for the latter.
TechRadar: latest computing news
If you're looking for the best cheap MacBook deals in India, you've come to the right place.
The decision of whether you should buy a new MacBook is a simple one: does it play to your strengths? Perhaps you need the lightest and most portable OS X machine out there today, one with good battery life. Maybe you appreciate an incredible, vibrant display that's equally as good at rendering your crisp documents as it is displaying the same amount of a spreadsheet as a 24-inch monitor. Or maybe you just don't like Windows? Whatever your reason, there are plenty of deals out there.
Our system checks the prices of every model of MacBook on all major retail websites so you can be sure you're always getting the best MacBook deal. All you need to do now is work out whether it's a MacBook, a MacBook Pro or a MacBook Air that you want!
If you're not quite set on a Macbook (they are rather pricey), then we have some alternative options for you, along with the best prices. Take a look at our selection of best laptops for other top performing machines or our cheap laptop deals for solid buys that won't break the bank as we search for great prices all year round.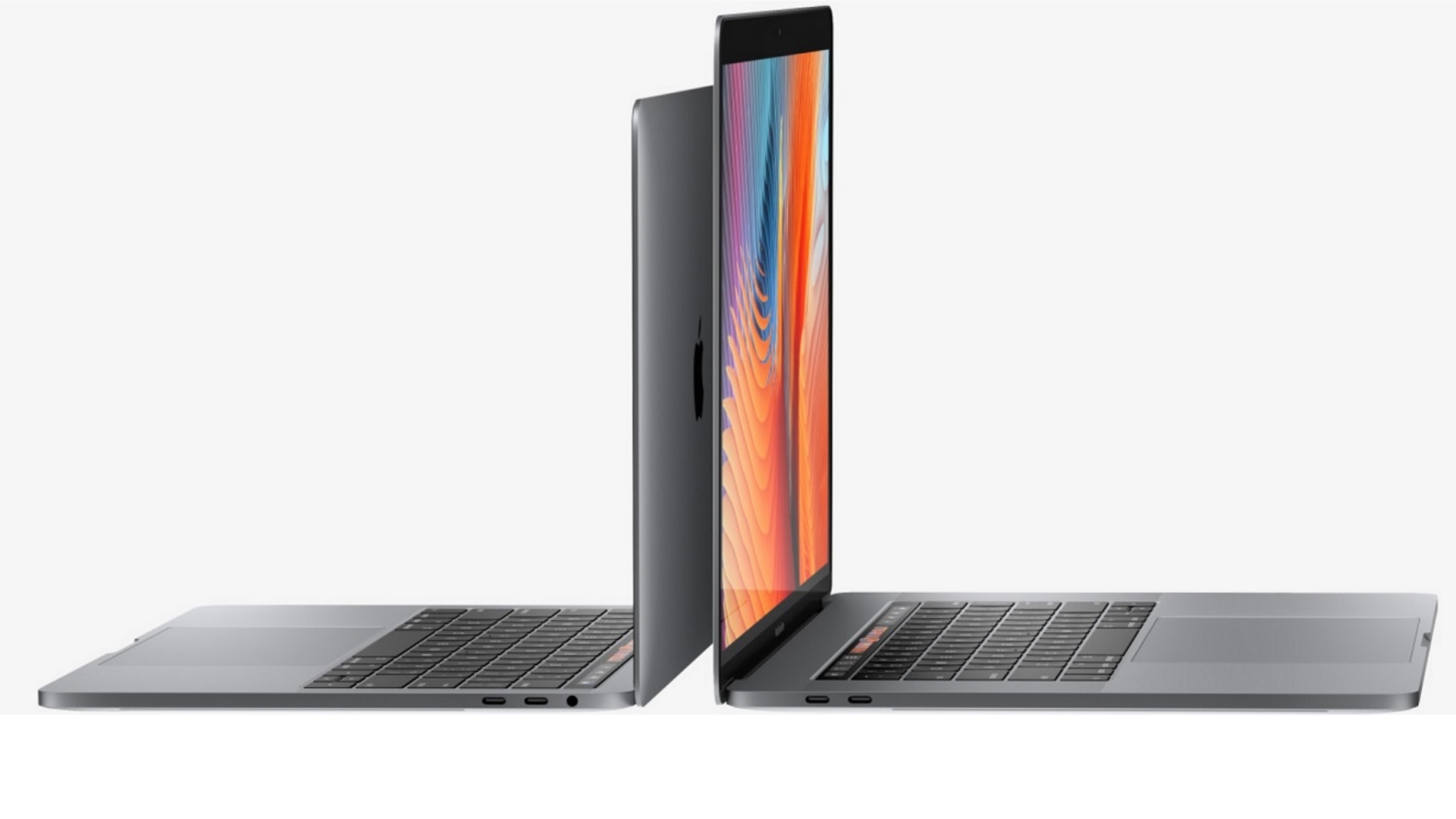 Macbook Pro with Touch Bar deals
A touch above the rest?
2016 was crying out for a refresh of the MacBook Pro and Apple has once again come up with something rather special. In addition to the internal spec getting a long awaited upgrade and that gorgeous Retina display (available in 13-inch and 15-inch flavours), Apple has introduced their long-rumoured Touch Bar technology. This mini-LED display replaces the Function keys and comes up with different touch display controls for loads of different programs. Uses so far include safari bookmarks, predictive text, search field, emojis, photo galleries or even more intensive actions like photo editing or mixing records. Simple, yet innovative. Expect rival firms to start copying it soon.
2017 update: The 2017 update is out now too. We're not talking a significant upgrade compared to last year's leap forwards for Apple though. Actually the (still gorgeous) retina display and overall size remain the same. The main improvement is the upgrade to Kaby Lake processors. These new 7th-gen chips should offer increased performance for 4K streaming and media editing. 
The 2017 lineup will eventually phase out the 2016 collection, so keep your eyes peeled for a cheap MacBook Pro deal on the older machines.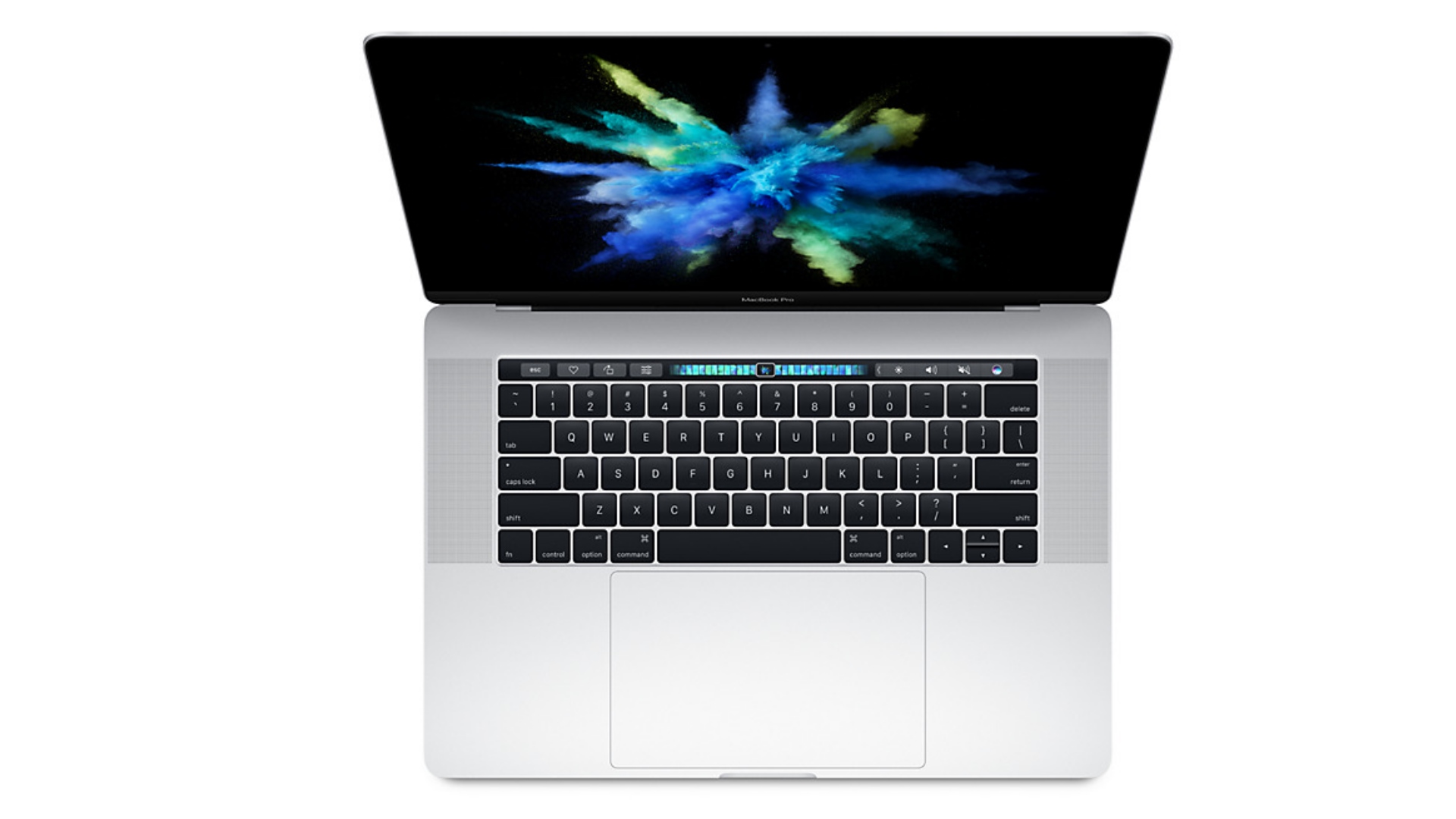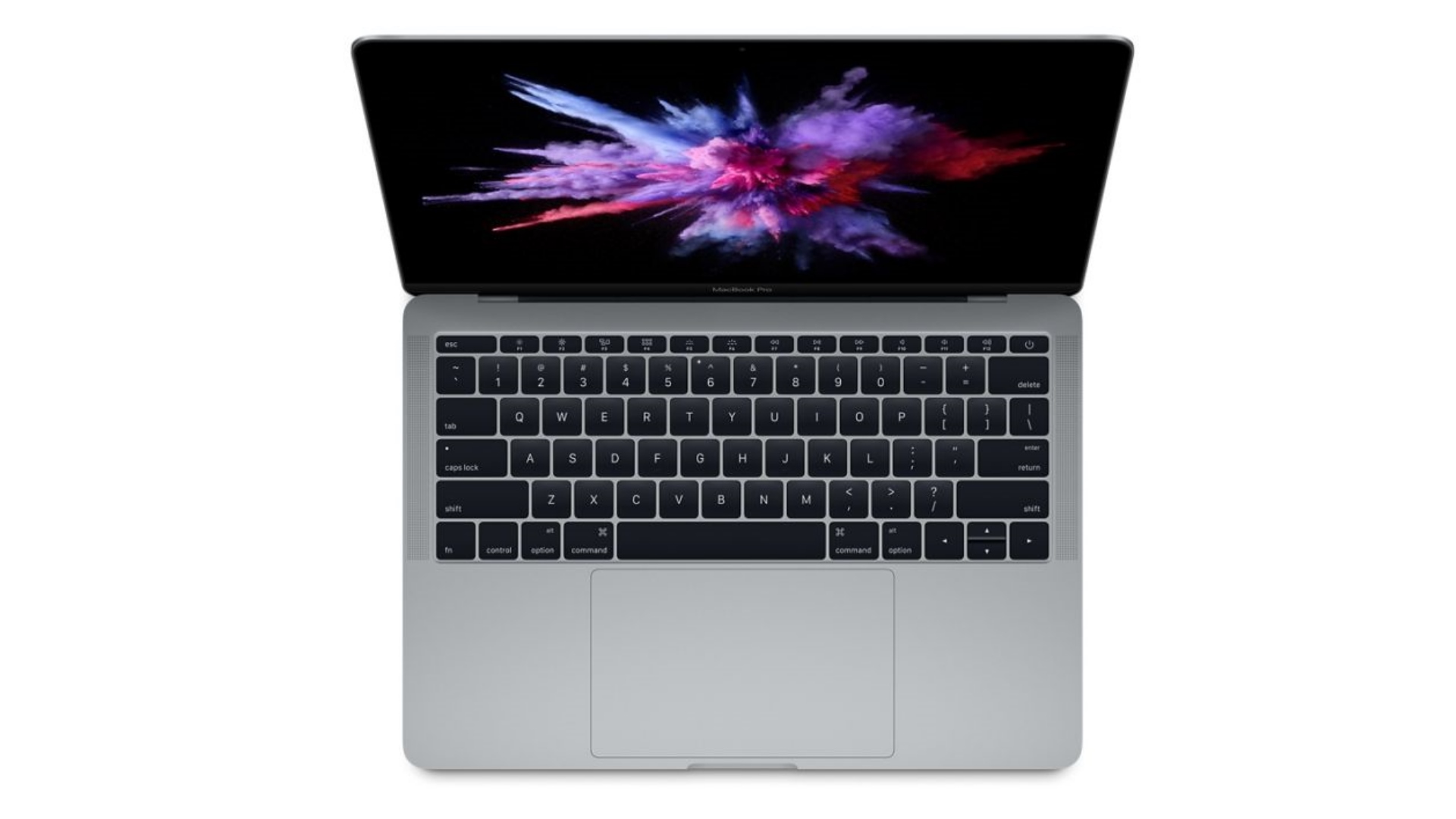 MacBook Pro 13-inch - no Touch Bar
The new 2016 model is a MacBook Air rival with Pro spec
This new 13-inch MacBook Pro is the cheapest way to get your hands on one of Apple's latest laptops, released in late 2016. This is the lightest MacBook Pro ever made, but still packs an incredible punch with 2.0GHz dual-core Intel Core i5 or 2.4GHz dual-core Intel Core i7 processor options. You don't get the new Touch Bar on this version, but you do get a Retina display and the new larger trackpad. Prices start around $ 1,499/£1,449/AU$ 2,199 and we wouldn't expect too many discounts this side of 2017. You can stay updated on the latest prices when they go live in a comparison chart below.
2017 update: As with the Touch Bar models mentioned earlier, there are no changes to the non-Touch Bar model either as far as the shape and screen go. You are getting the Kaby Lake 7th-gen processor though. There's some good news if 2016's lineup was too expensive for you too as Apple has released a cheaper entry-level 13-inch model without a Touch Bar, albeit at the cost of a smaller storage capacity of 128GB instead of 256GB. We expect the new 2017 MacBook Pros to phase out the 2016 versions over the next few months, which means you may be able to swoop in and grab a bargain. Well, in pricey MacBook terms at least.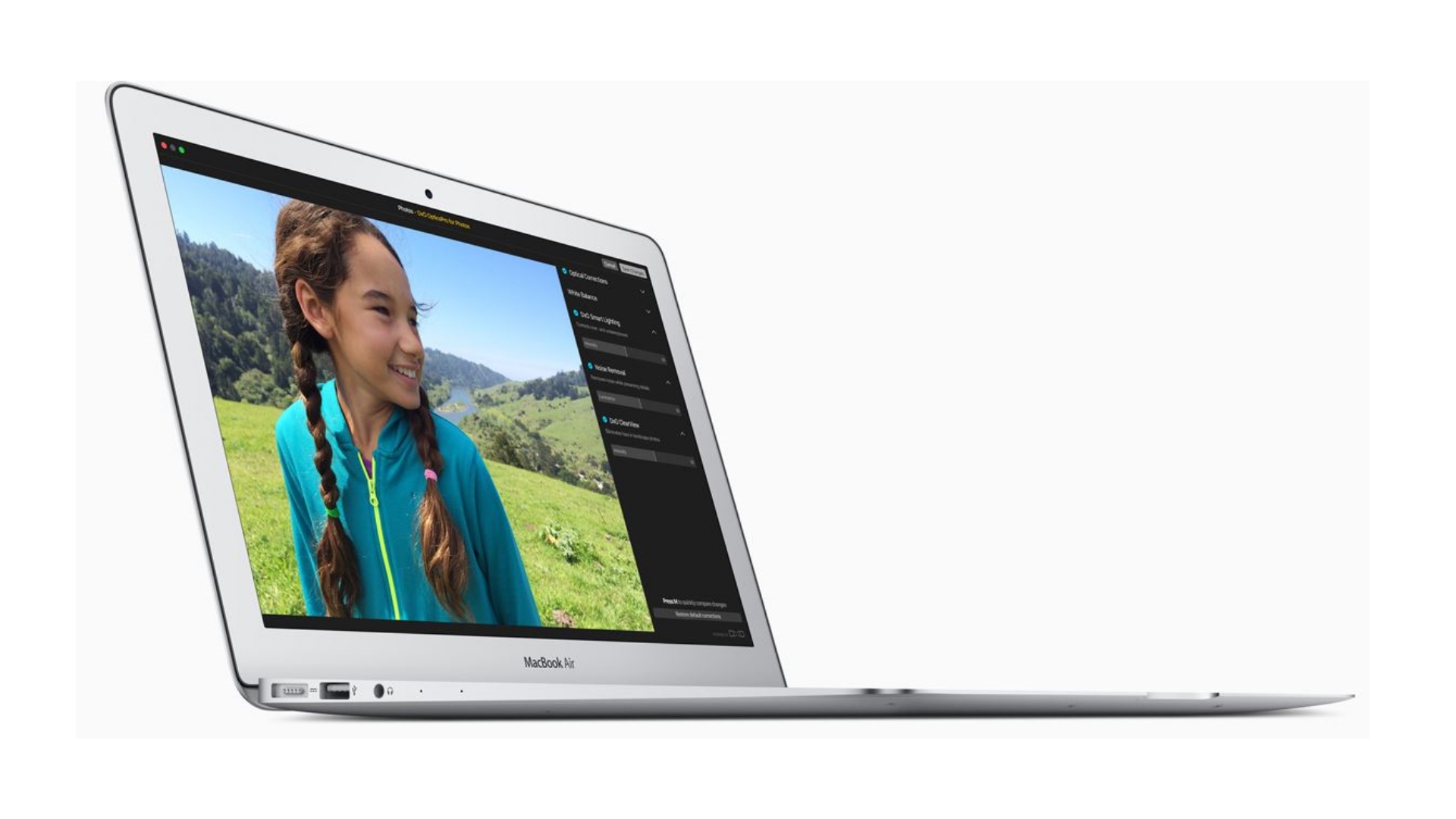 MacBook Air (2017) deals
The MacBook Air series is making a comeback
We have to admit, we thought Apple was done with the MacBook Air line after the new Pro lineup was just as compact and almost as light. Apple has given the 13-inch MacBook Air its first update since 2015, but there's only really an incentive to upgrade if you have an even older Air model. The processor speed has been upgraded to 1.8GHz (over 1.6GHz) and the default RAM has been boosted to 8GB instead of 4GB and that's about it. If the 2015 model's specs are enough for you, you could get  cheaper deal further down this page.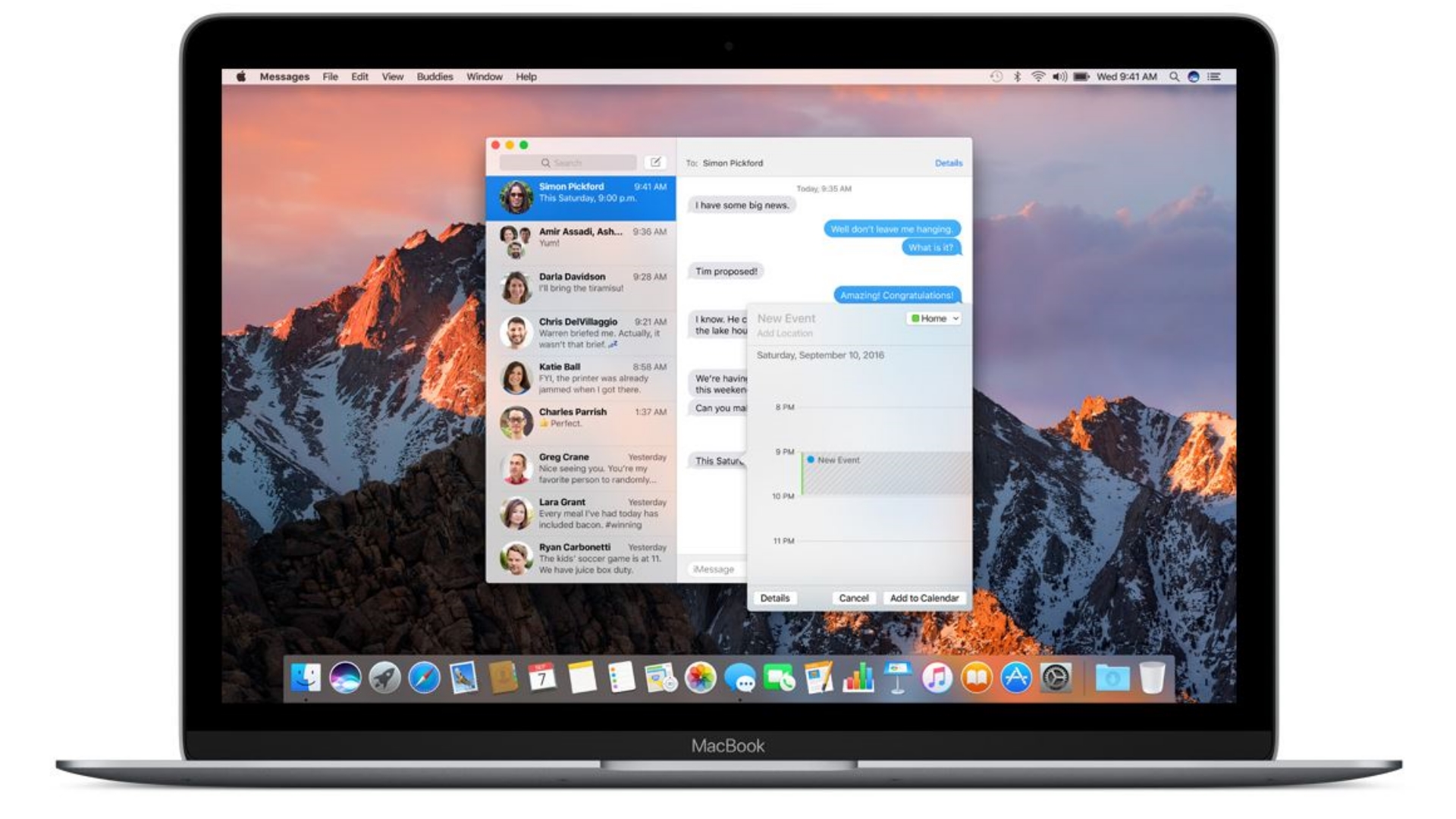 Macbook (2017) deals
The Kaby Lake upgrade you've been waiting for?
The screen and compact dimensions on the 2017 MacBook are the same as the 2016 edition. But if you're weighing up the actual differences between the new 2017 and 2016 MacBooks, here are some key points to consider. You're now getting the 7th-gen Kaby Lake processors with i5 and i7 options now available. 2015 MacBook owners are more likely to appreciate the improvements really. The prices we're seeing lately though aren't that much more expensive than the 2016 models.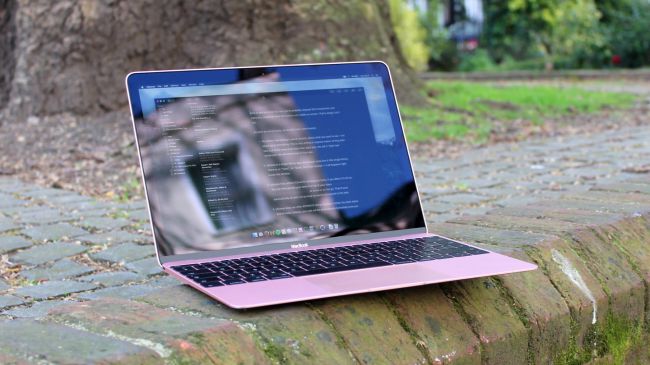 Macbook 2016 deals
If you decide that Apple's mini marvel is for you, you're getting one of the best Macbooks Apple's ever made. With faster internals than the 2015 model below, it's capable of zipping through lesser-demanding tasks without complaining and leaves you with more confidence to get the job done. Plus, well, look at it.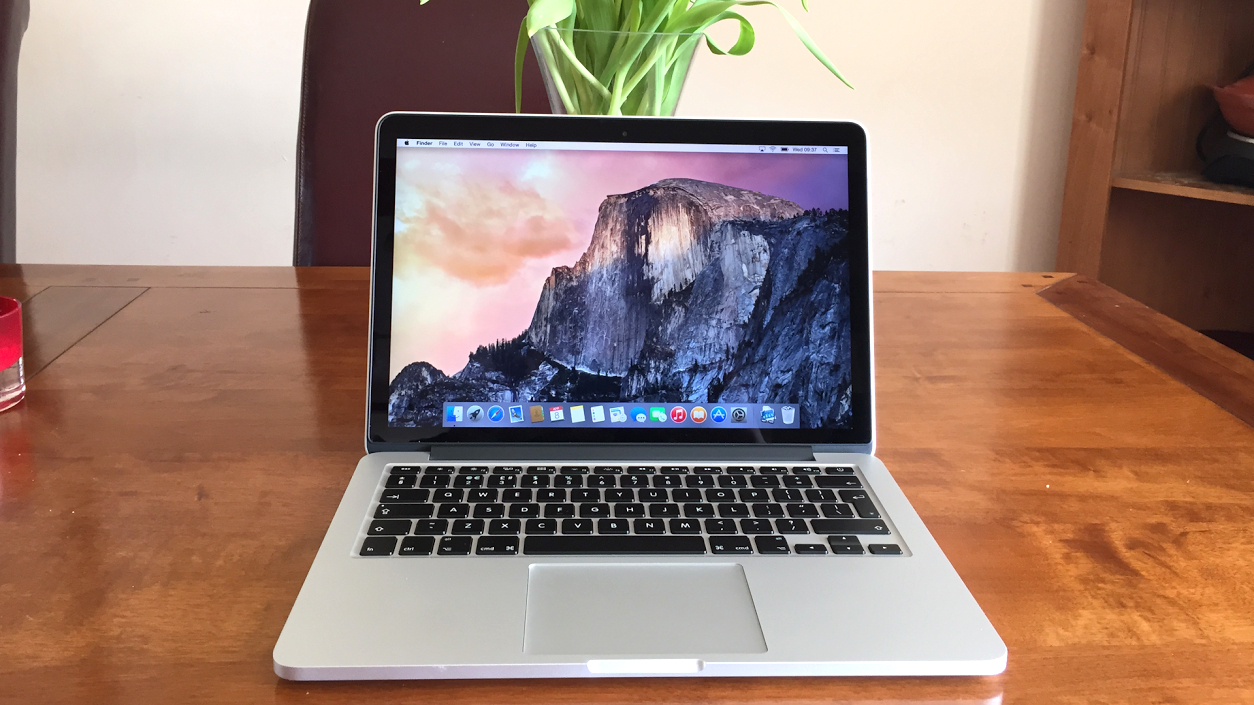 MacBook Pro 13-inch with Retina display (early 2015) deals
The fastest small MacBook Pro yet is a force of nature
The new MacBook Pro for 2015 hasn't undergone a dramatic reimagining, but then there wasn't anything particularly wrong with it in the first place. Improvements to its performance mean it's better value than before, and the noticeably improved battery life makes it even more of a mobile workhorse. As ever the cost of adding memory and storage soon sends the price tag into orbit, but even the stock MacBook Pro is an incredibly versatile computer and arguably Apple's best ever laptop. Newer MacBooks may be more portable, but the Pro has all the power.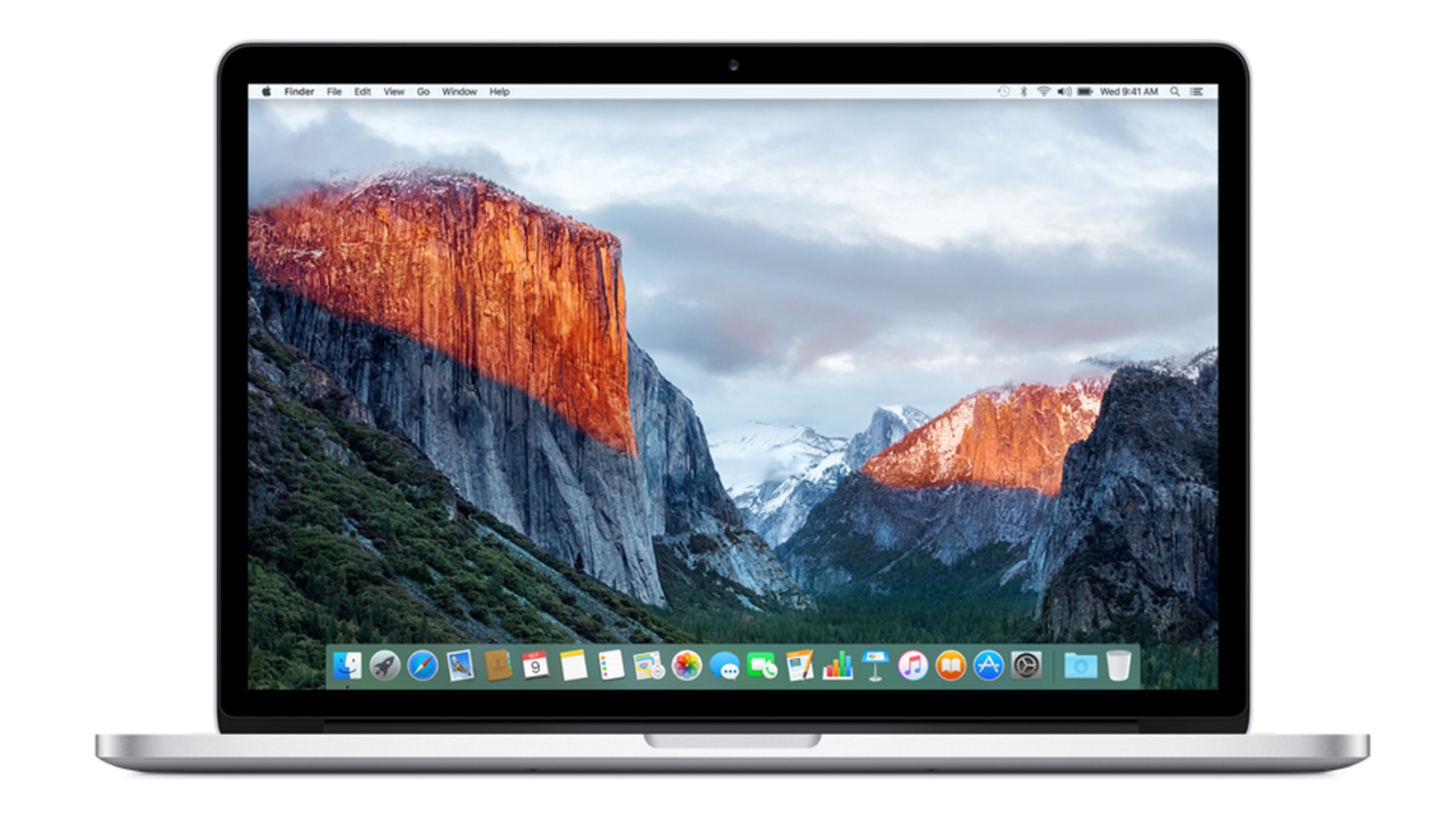 MacBook Pro 15-inch with Retina display (2015) deals
Looking for something a bit bigger?
If you're looking for the larger-sized laptop experience in the MacBook range, you'll be wanting to take a look at the seriously impressive specs of the 2015 model 15-inch MacBook Pro with Retina display. The Intel Core i7 2.5 Ghz processor combined with 16GB of RAM will make light work of anything you can throw at it. 512GB of super fast flash storage, a new Force Touch trackpad and that incredible four million pixel-packing display make this one of the best laptops in the business.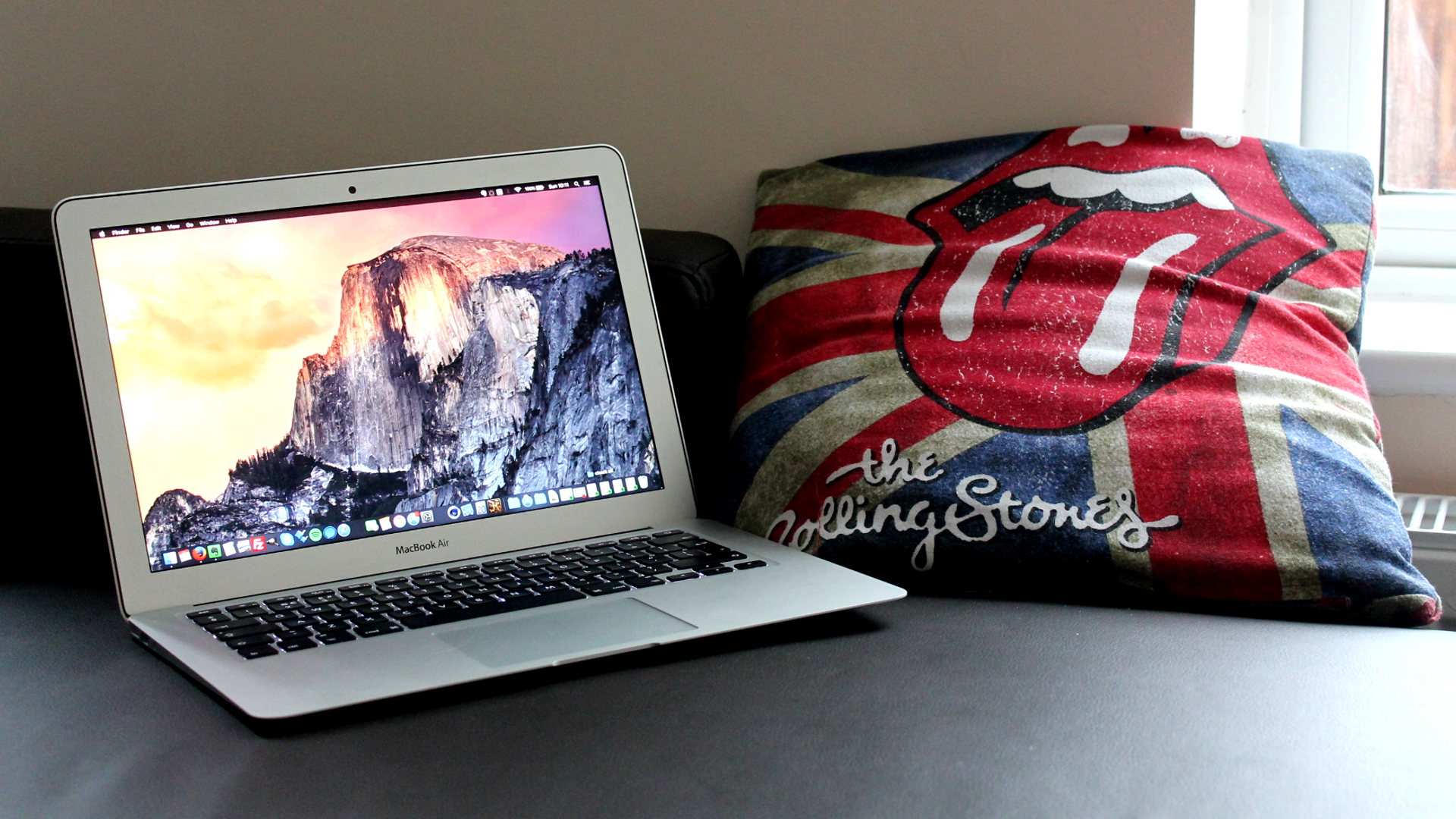 13-inch MacBook Air 2015 deals
Now with faster storage and better battery life
Like a pair of old trainers, Apple's 2015 MacBook Air is familiar, reliable and more than up to the task. If you don't need tons of screen real-estate, or prefer to hook your laptop up to an external monitor, it remains the most solid all-rounder out there today, whether you're desk-bound or frequently travelling.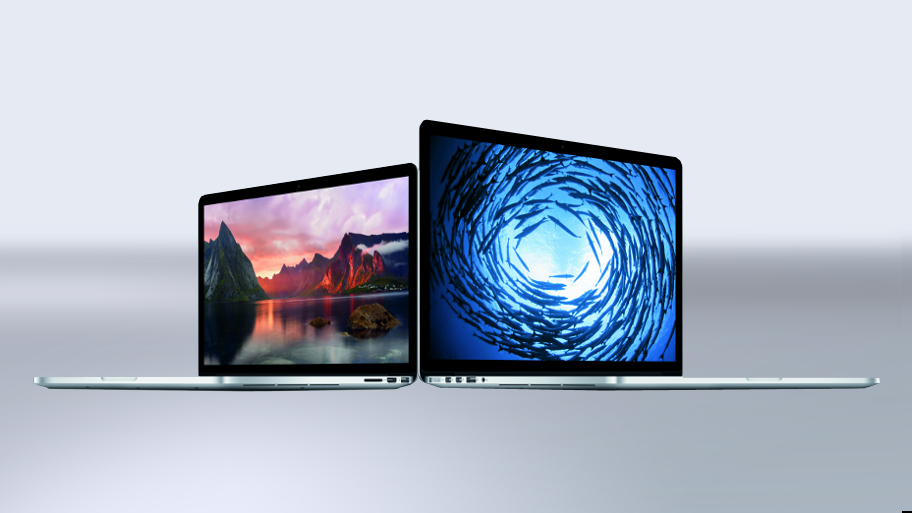 MacBook Pro 13-inch with Retina display (2014) deals
2014's best MacBook Pro is still a brilliant laptop
There's plenty to like on the 13-inch MacBook Pro with Retina display: from the still-impressive display to its excellent build quality, great keyboard and good (but not excellent) battery life. It may not be as portable as the MacBook Air, but it's far from cumbersome and its top notch build quality means you won't be worried about its welfare when carrying it around.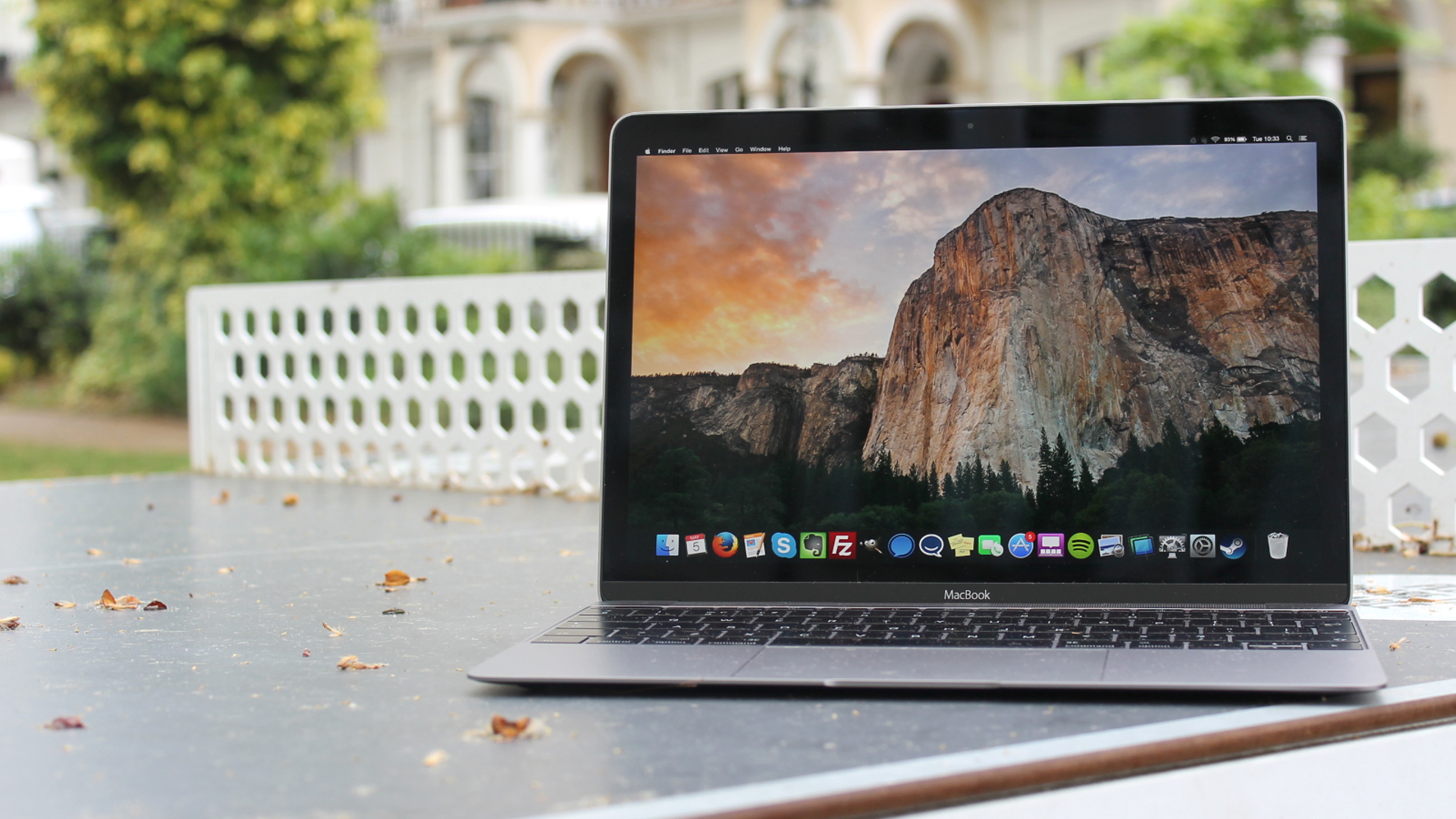 MacBook 2015 deals
The latest MacBook has only one port for maximum thinness
The New MacBook is the future, but it isn't for everyone just yet. The lack of USB ports and the need to buy an adapter (if you have peripherals and a monitor) will likely be the first dealbreaker, followed by its price. If you're still on board after those potential pitfalls, the new MacBook is one of the most luxurious, compact and fun notebooks to use today.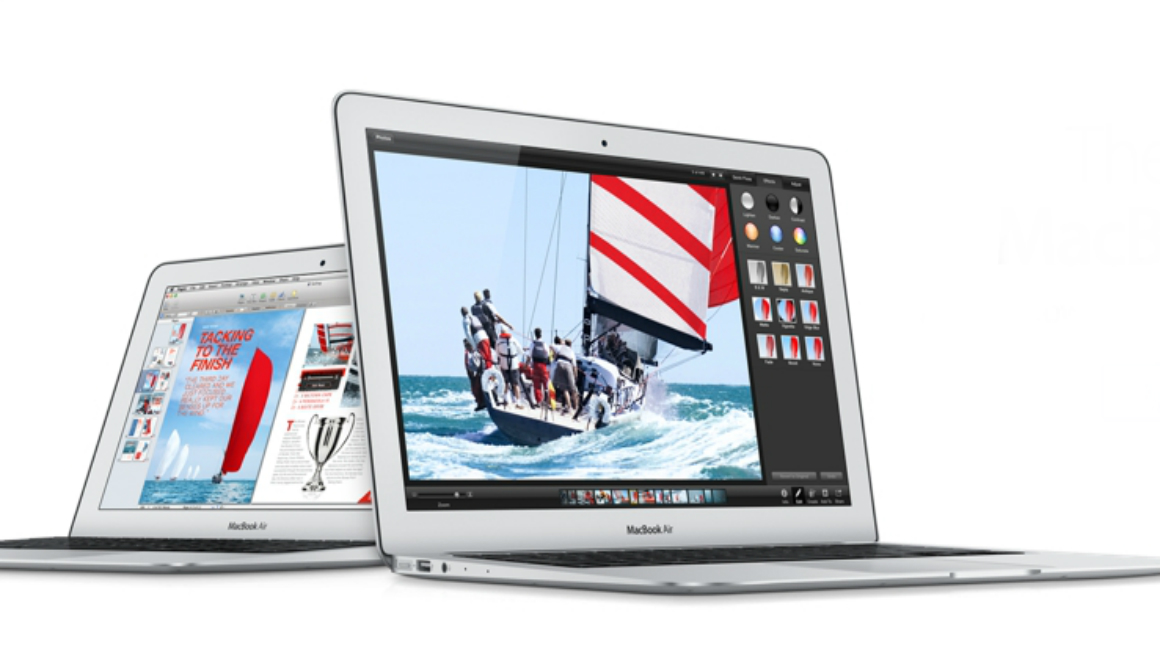 MacBook Air 13-inch 2013 deals
The slimmest, most powerful MacBook Air ever
Apple's often imitated but never bettered ultra-portable laptop puts in a strong, though not faultless, performance with this mid-2013 release, the sixth-generation of the MacBook Air. It offers significant improvements in its solid state storage speed, graphical power, battery life and wireless capabilities, but the processor's clock speeds actually take a backward step. But as you'll see, for most real-world applications, the MacBook Air 2013 matches or out-performs its predecessor.
TechRadar: latest computing news
Forget Game of Thrones, how about a gaming throne? That would come courtesy of Secretlab, which has just launched updated versions of its sporty Throne and flagship Omega lines of PC gaming chairs.
Both new versions of the Throne and Omega (pictured above) have better inner cushioning, to allow for a more even distribution of the player's weight across the seat, and therefore improved comfort levels.
Also contributing to the comfort is a new memory foam lumbar pillow, designed to mold to the body and effectively support the lower back.
Furthermore, Secretlab has worked on the arm rests of both chairs, improving their ergonomics and making them wider, again to make things more comfortable for the user. The hydraulic lift now offers a more extensive range of height levels, too, to suit more people.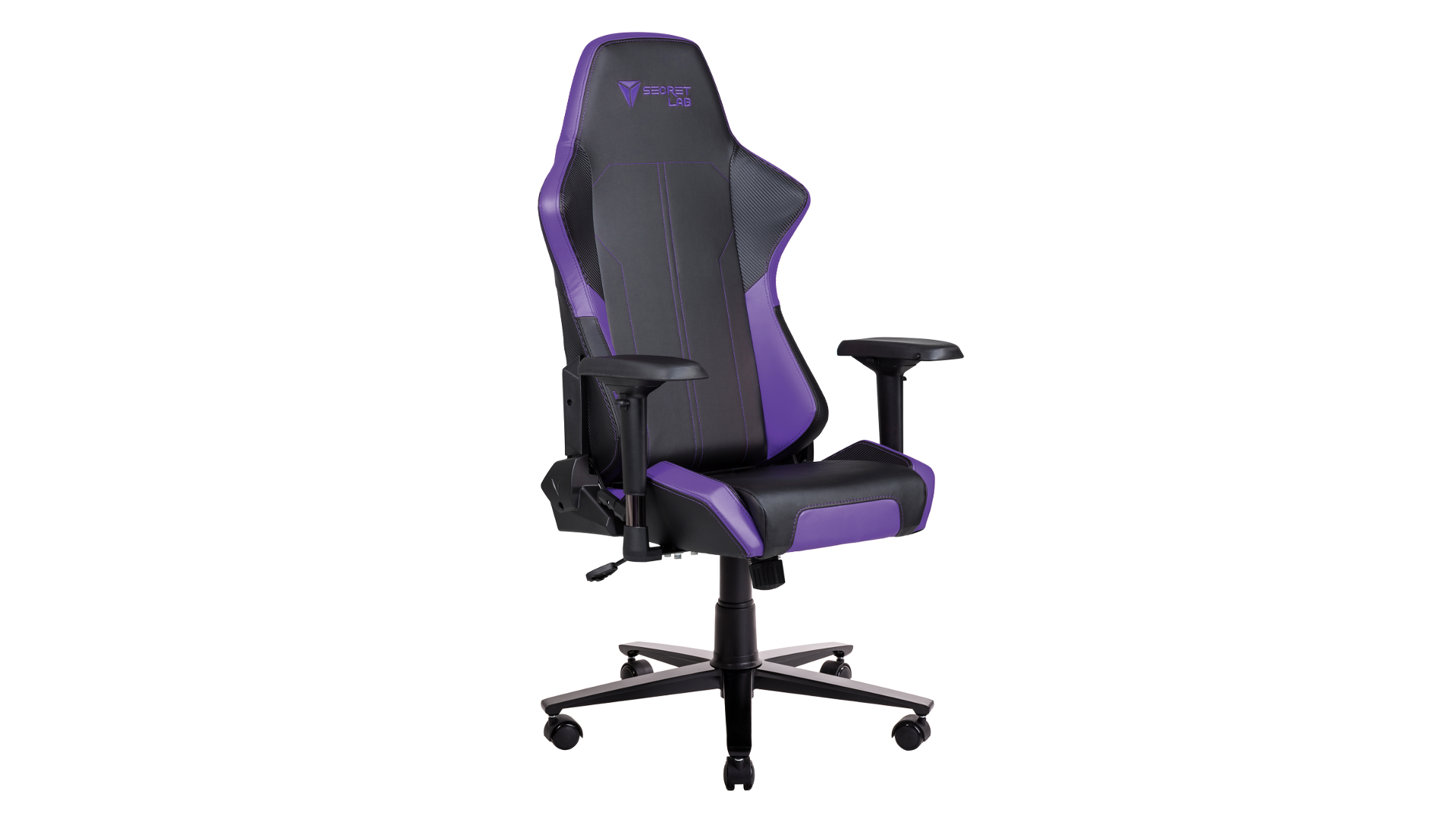 Back benefits
On top of all this, the Omega 2018 has been given a new design with a more modern look, complete with back rest wings which are positioned lower down, and are more prominent, with the aim of reducing stress on the back.
The Omega has a multi-functional tilt mechanism, as before, and is padded with a layer of cold-cured foam for better comfort, and is finished in stain-resistant leather. It retails at £400 (around $ 525, AU$ 695) in the UK but will be reduced to £279 (around $ 370, AU$ 485) as a launch offer – think of it as an early Black Friday deal.
The Throne 2018 (pictured above) has been redesigned to an even greater extent, moving away from the traditional bucket seat to a contemporary design that will be more at home in your average study or even office.
The 'go-faster' style striping has also been dropped for similar reasons, with solid blocks of color being adopted instead (albeit still more vibrant coloring for a 'sporty' feel: you can choose from red or purple).
The Throne 2018 is pitched at £350 (around $ 460, AU$ 605), but again a special launch offer will see it reduced to £249 (around $ 330, AU$ 430). Pre-orders for the chairs go live today, so you can move now to snag one of the aforementioned discounts.
We're planning to take a look at these chairs soon, so keep an eye on our best gaming chairs roundup to see if they make the cut.
TechRadar: latest computing news
For PC gamers already in the holiday shopping spirit, MSI and NewEgg have a sick deal for you way ahead of Black Friday. 
What you're about to see is a VR-ready, ultra-portable gaming laptop for what most budget mobile gaming rigs cost.
For a limited time, MSI is selling its GS63VR Stealth Pro gaming laptop for just $ 1,149. That is, specifically, a $ 1,599 product for $ 300 off – with another $ 150 off through a rebate mail-in card.
Inside, this laptop is sporting a 15.6-inch, Full HD 1,920 x 1,080 display powered by a 6th generation Intel Core i7 CPU and Nvidia GTX 1060 graphics with 6GB of GDDR5 memory. Backing those processors are 16GB of RAM and a 128GB SSD + 1TB hard drive combo for storage.

This is but a taste of what you're bound to see in the coming days and week leading up to Black Friday weekend. Keep it locked to TechRadar for all of the latest in Black Friday and Cyber Monday deals.
TechRadar: latest computing news
HP has long played second and even third fiddle the likes of Dell and Lenovo, but it's currently the top laptop maker in the world and that's for good reason. Over the last couple of the years, the brand has redesigned all of its notebook offerings, streamlined its focus and, yes, redesigned its logo for a few choice premium products.
Whether you're looking for the finest Ultrabook money can buy, a Chromebook to just get you through college or a gaming laptop to destroy on PUBG, HP has laptops for every use case. While the electronics firm's notebook category still runs a bit deep, we've selected the best laptops HP has to offer.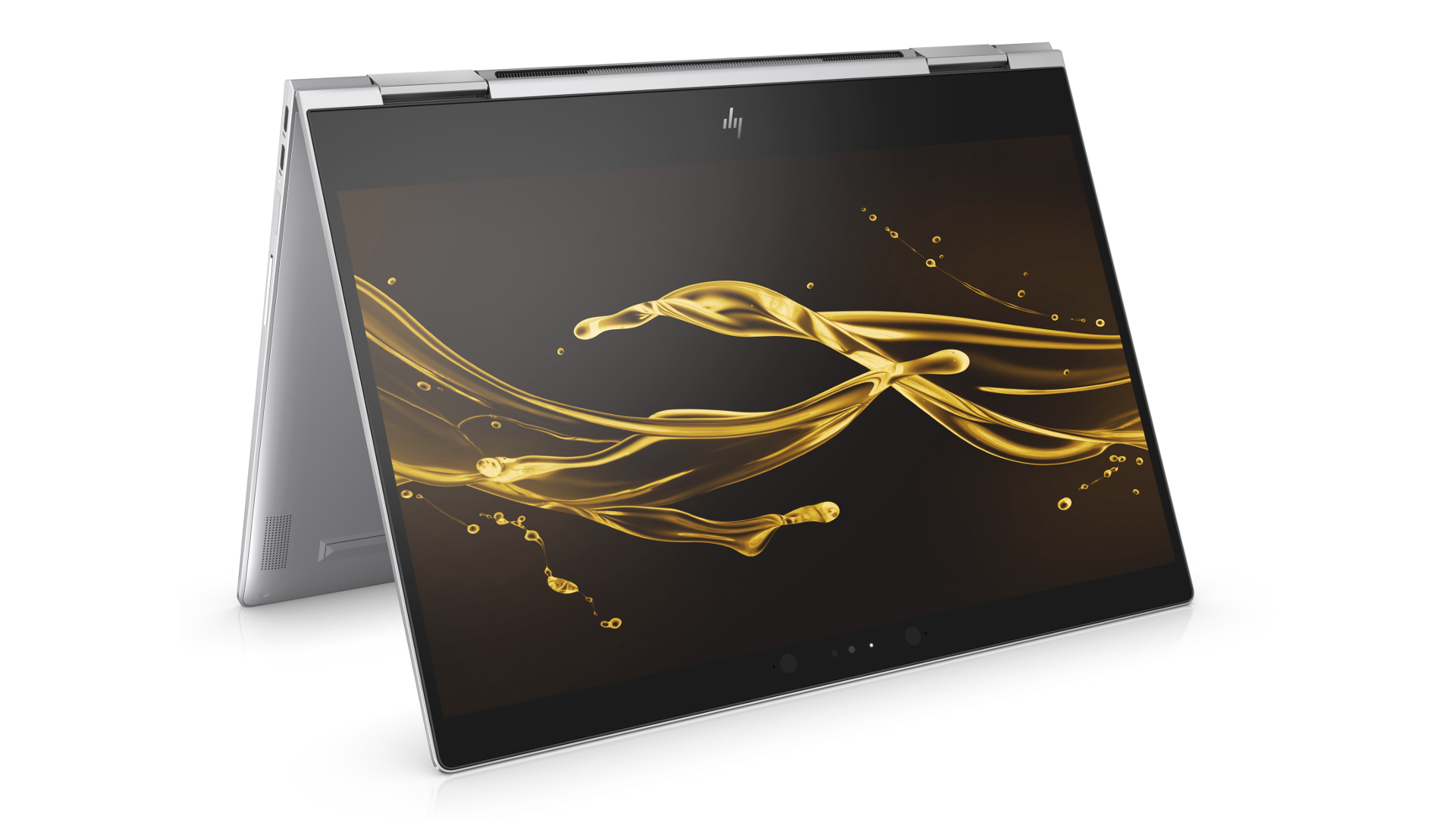 HP has been steadily perfecting its flagship 13-inch convertible laptop and it's among one of our favorite 2-in-1 laptops for a few years running. It has perfectly slim bezels and is lightweight enough to use as a tablet regularly. As a regular notebook, you won't find many with a more tactile keyboard, brilliantly vibrant display or two Windows Hello biometric solutions.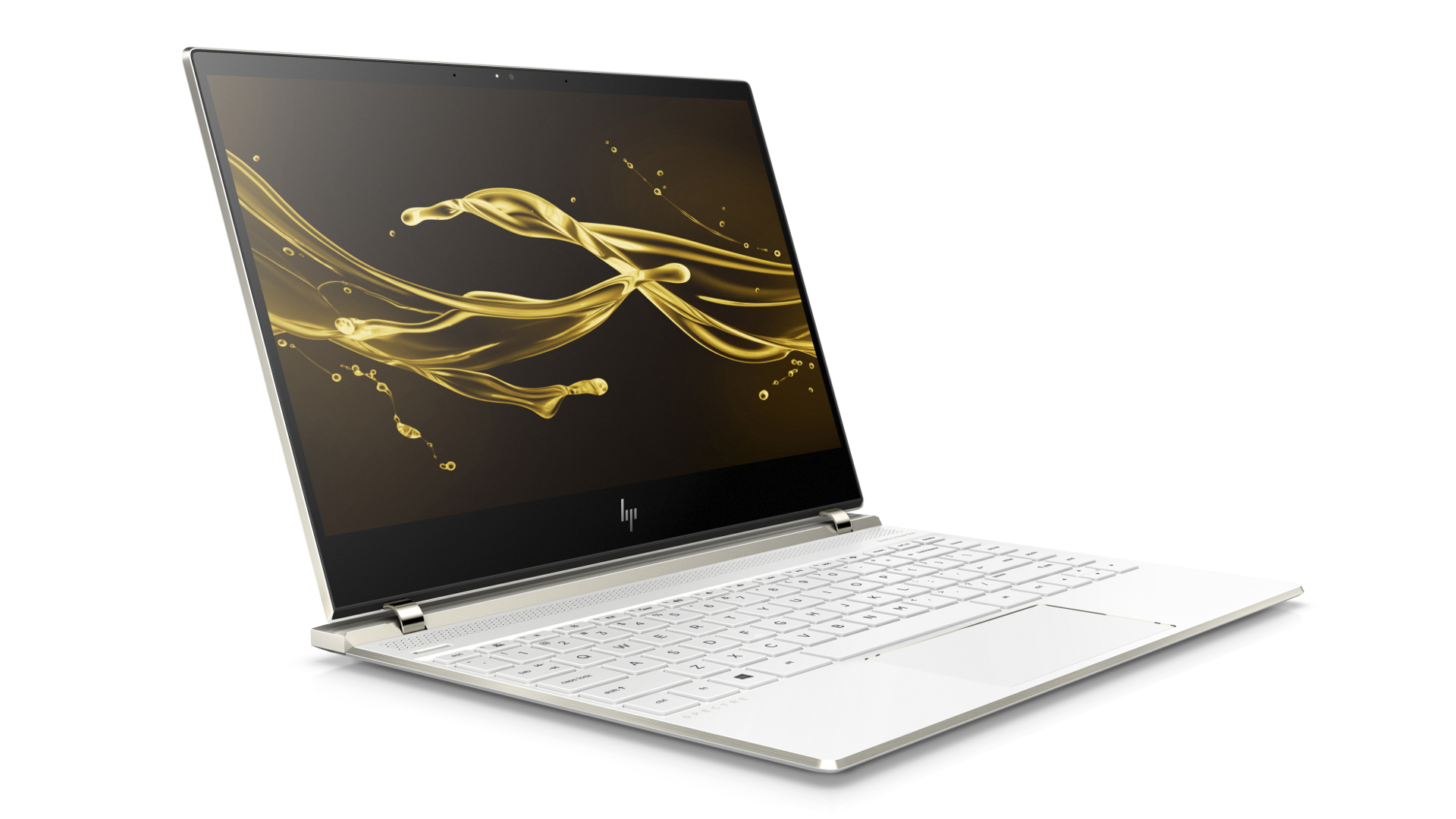 The HP Spectre 13 is one of the thinnest laptops we've ever reviewed, and yet it features the same 8th generation Intel Core i7 processor and long battery life as other thicker Ultrabooks. Between the pristine matte black/white exterior and touches of gold, this uber-thin Ultrabook is as much a fashion statement as it is an everyday computer.
Read our hands-on review: HP Spectre 13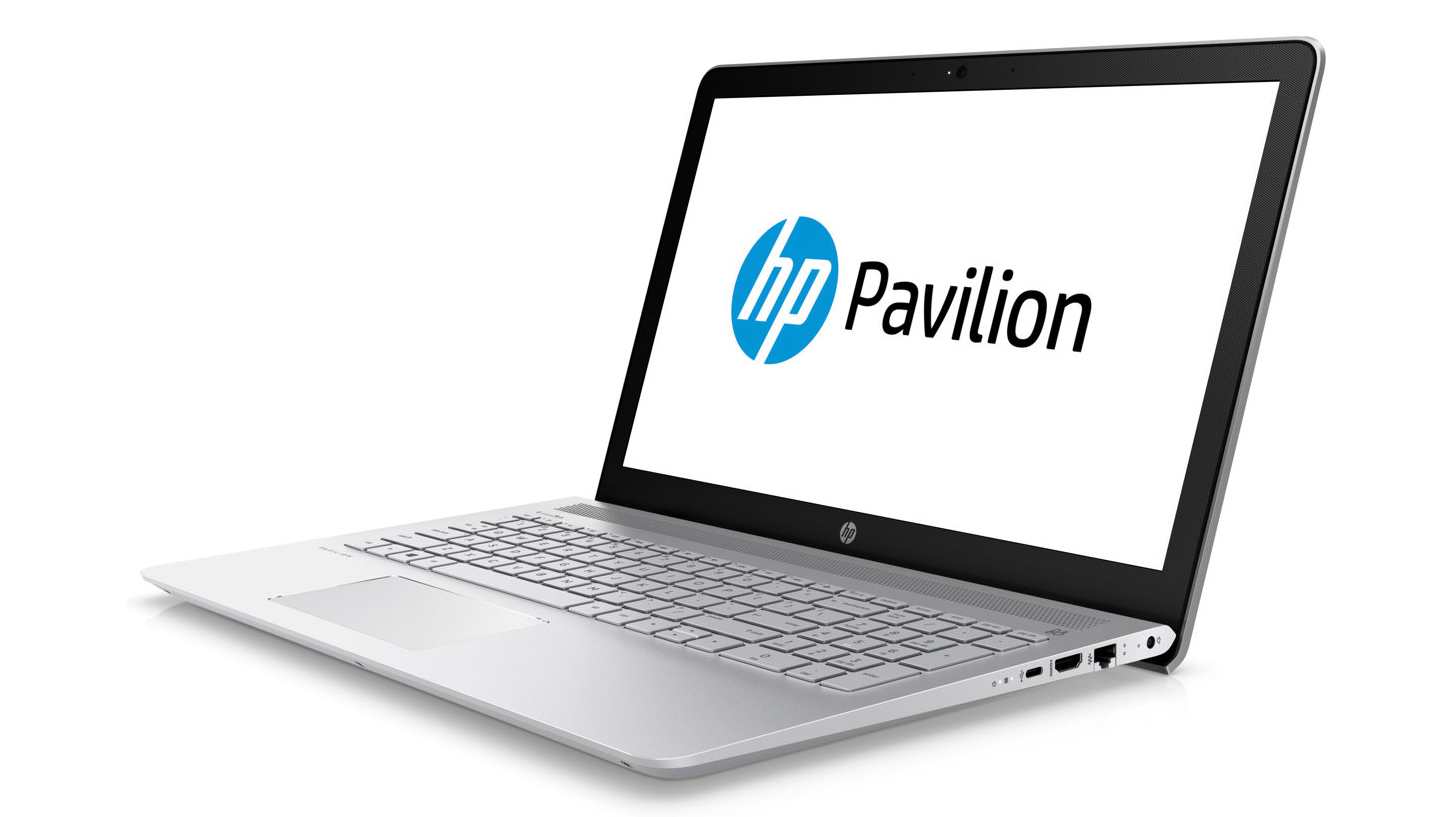 Better known as the laptop everyone in college had, the HP Pavilion 15 should be familiar to all graduates and first in mind for new students. It mixes a blend of affordability with solid performance with extreme extremely customizable configurations to meet all your needs whether they be just simple paper writing to creation motion graphics. Of course, the modern HP Pavilion 15 isn't just that thick, affordable notebook anymore, it's gotten thinner and more stylish over the years.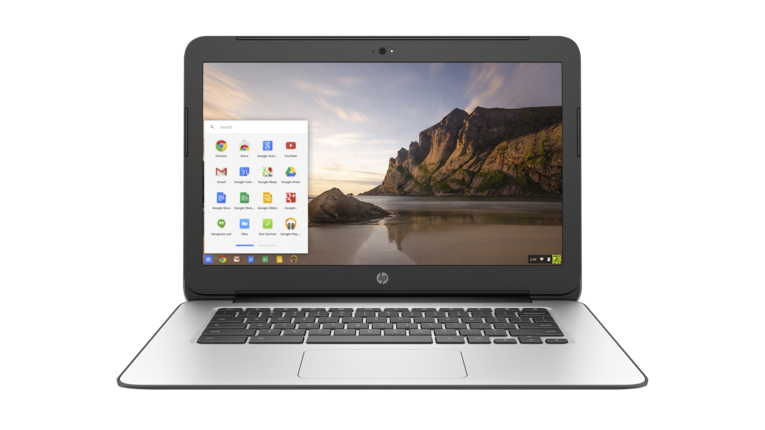 For students on an even tighter budget, the HP Chromebook 14 G4 is a great alternative to the HP Pavilion 15. It's long battery life and large screen make it perfect for both researching papers into the night and binge watching Netflix shows during the annual breaks in the school year.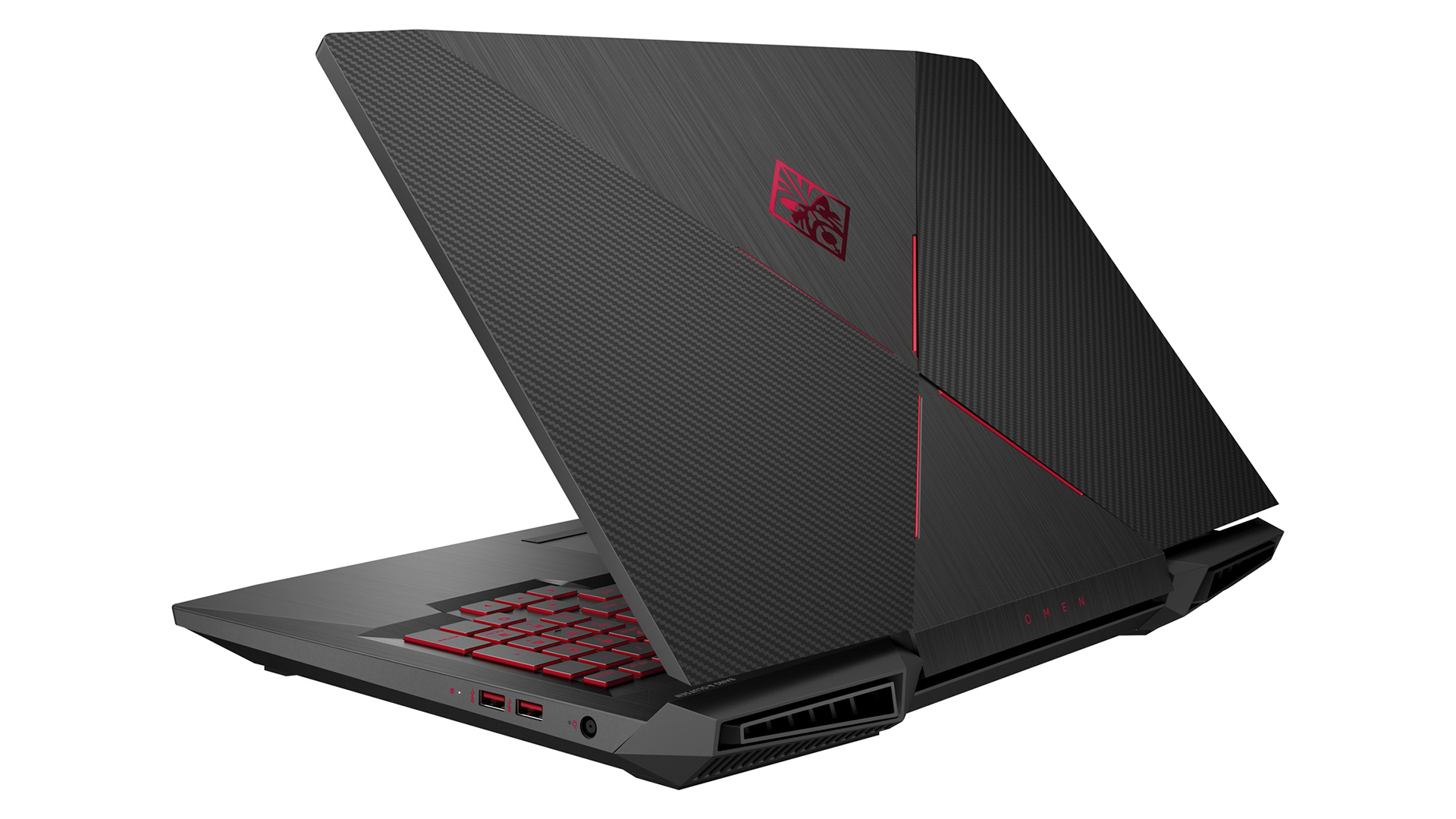 If you're looking for a laptop with the greatest amount of performance, look no farther than the HP Omen X. This 17-inch gaming notebook was designed with overclocking in mind and it sports the most powerful graphics chip you can squeeze into a laptop. It's also quite the looker with an edgy aesthetic that's designed to standout while being extremely functional.
TechRadar: latest computing news
PlayerUnknown's Battlegrounds (PUBG) is selling up a storm, flogging 20 million early access copies so far this year – yes, it hasn't even been officially released yet – and Nvidia has some exclusive screenshots of the incoming new desert map, as well as a load of free copies of the game to give away.
Feast your eyes on the grabs above and below, which show that the second map is quite different to the island of Erangel.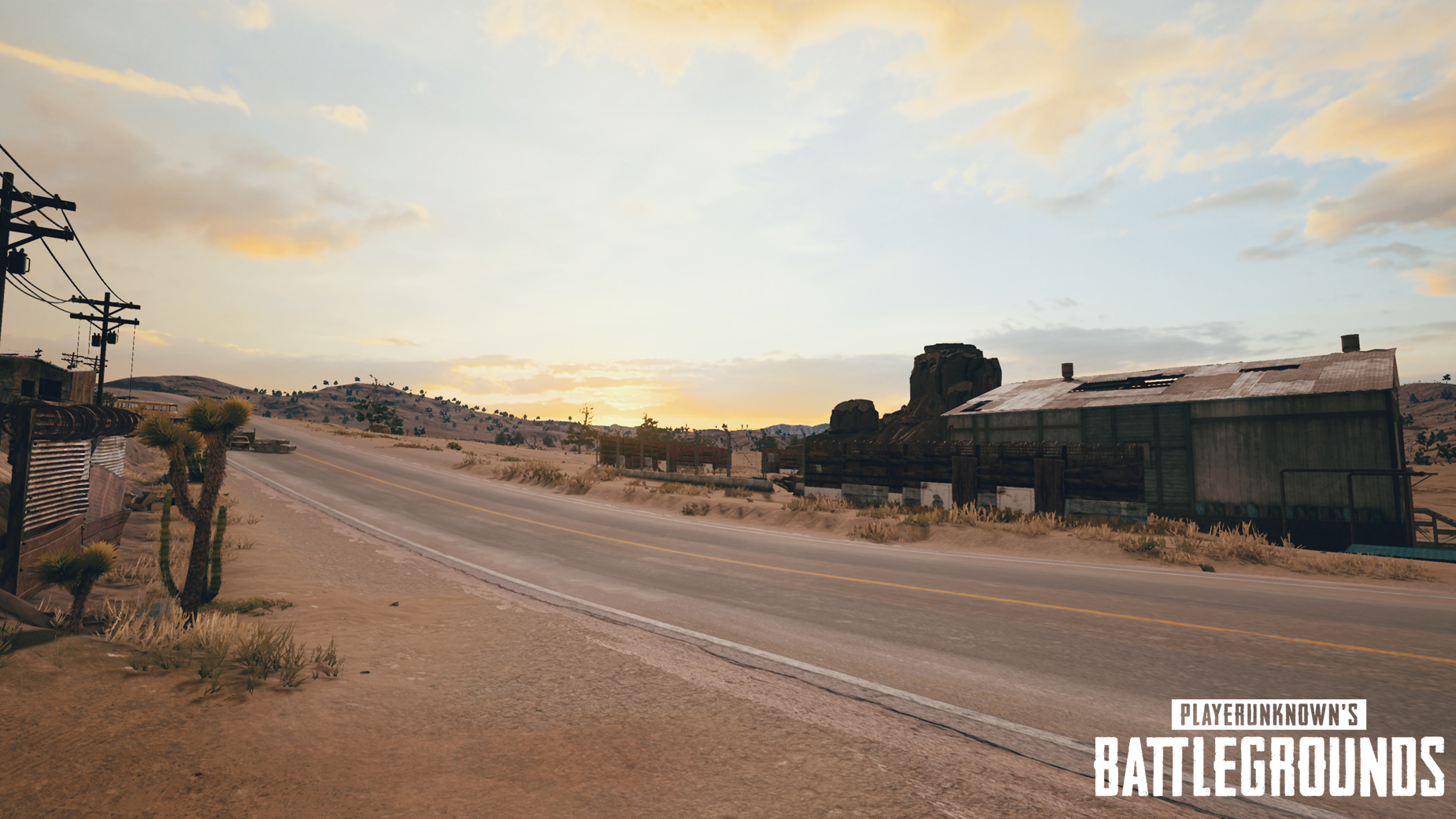 It features a war-torn city with plenty of tall buildings and its own shopping mall, along with expanses of desolate desert areas which are wide-open, albeit dotted with shacks and tiny villages.
The map promises some nail-biting conclusions to battles, because as the game progresses and the circle tightens, you'll be forced into open areas with not much in the way of cover.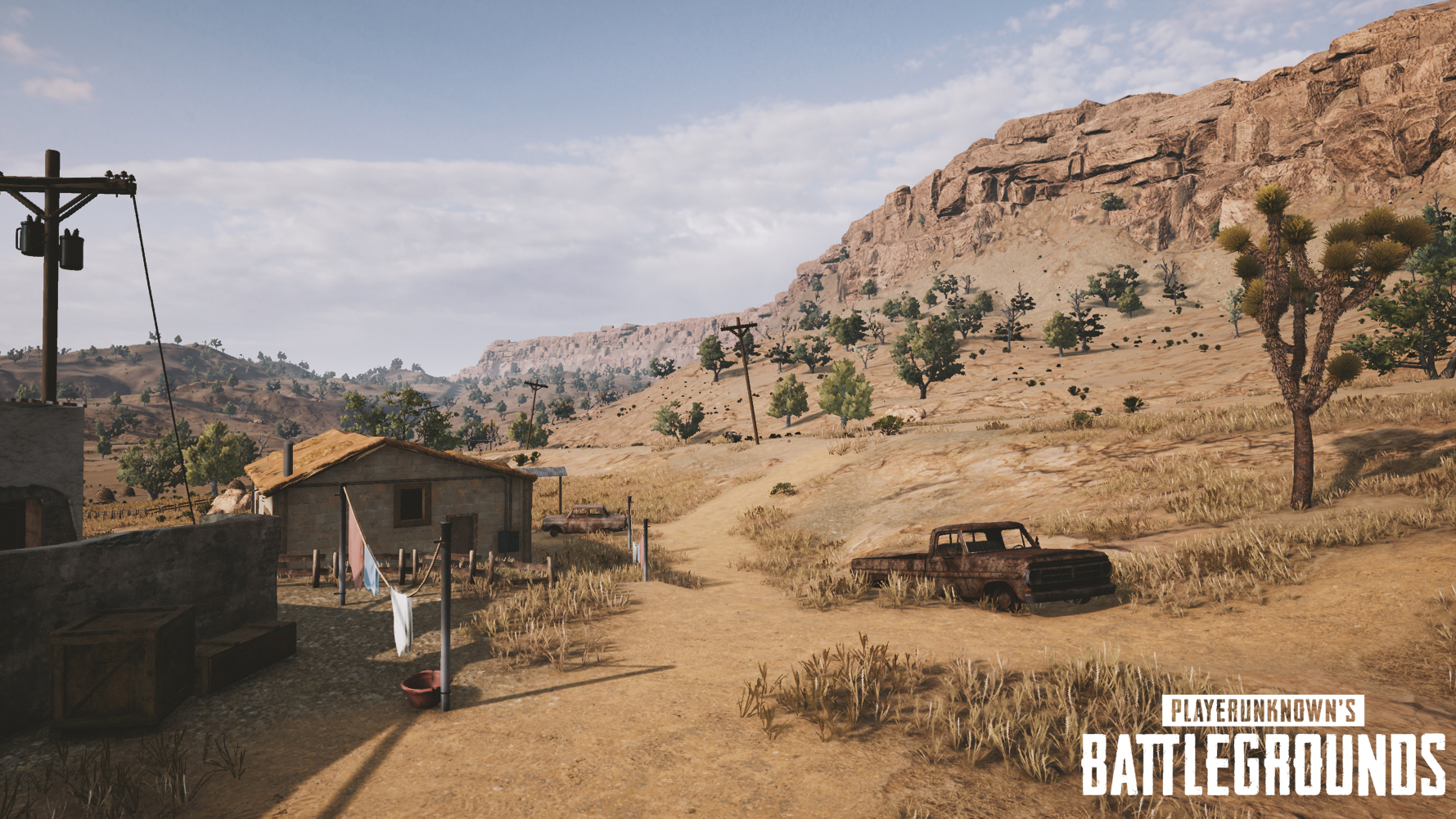 Raffle Royale
PUBG is expected to fully launch with the new map in December, and Nvidia is organizing a big giveaway of the game, with 5,000 free copies set to be allotted to randomly chosen GeForce Experience users.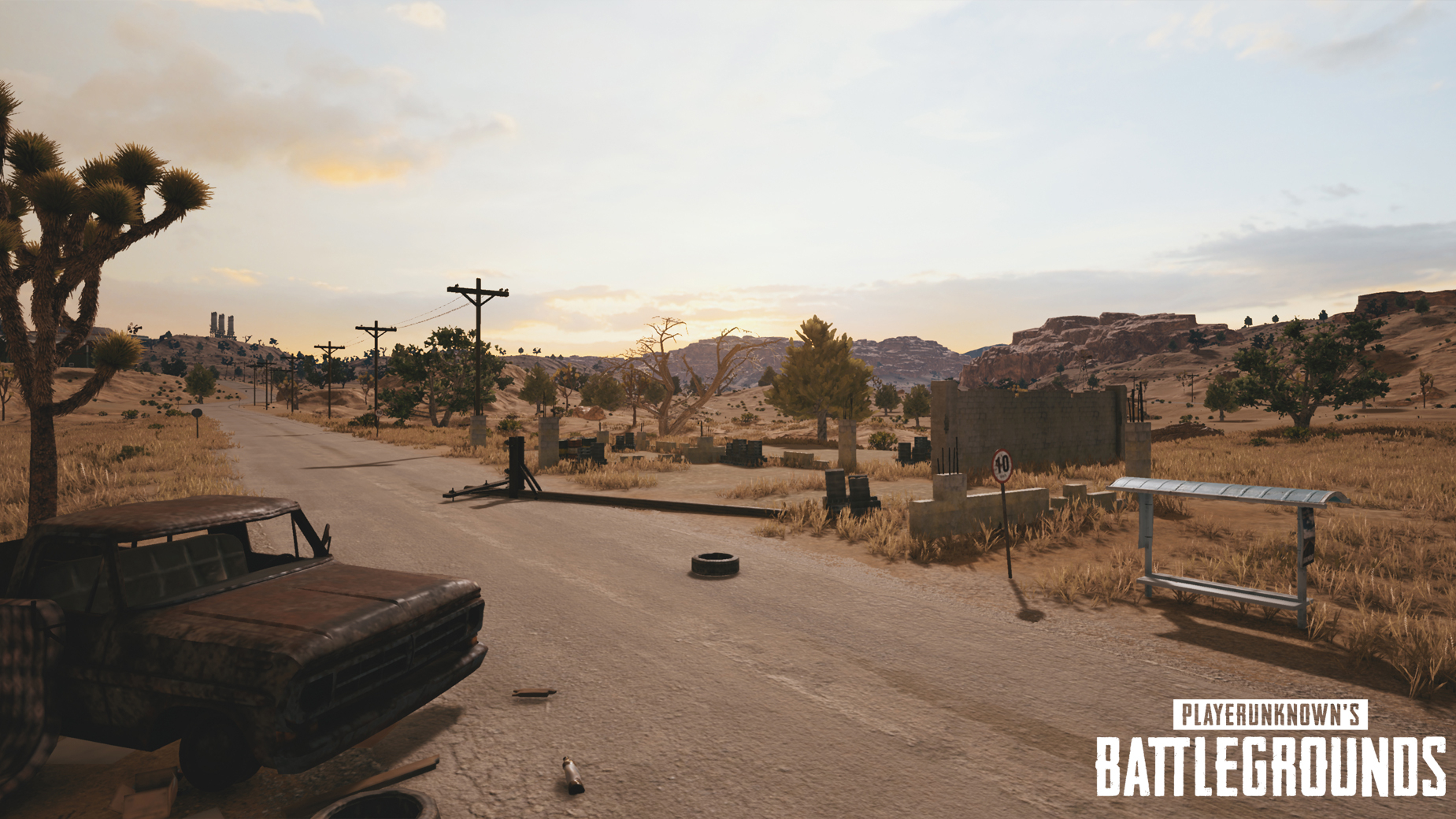 To stake your claim and grab a chance of winning a free copy, all you have to do is load up GeForce Experience before November 21 (next Tuesday). Winners will be informed by an in-app notification.
TechRadar: latest computing news
StarCraft II might be getting on a bit now – it's seven years old, in fact – but it's still a cracking game (indeed, it's one of our eight best strategy games for the PC), and you can now bag the title for free on Windows and Mac.
As Blizzard announced back on November 5, the entire Wings of Liberty campaign is available in the just-unleashed free-to-play version (v4.0) of StarCraft II, and the unranked multiplayer ladder is also freely accessible from the get-go.
Anyone can simply download and play the game via a Battle.net account (if you don't have one of these, you'll need to sign up).
As for the rest of the game, there are a few small caveats here. While the co-op mode is free, and Raynor, Kerrigan, and Artanis can be played to maximum level, other co-op commanders are limited to level five (you'll need to buy them in order to push them beyond that limit).
Free players also need to unlock access to the ranked multiplayer ladder by achieving 10 First Wins of the Day in the unranked mode or versus AI – which Blizzard notes is simply its way of 'preserving the quality' of the ranked experience.
So by and large, the entire game really is free, except for those who want to play the full range of commanders in co-op mode.
Suit up!
Blizzard has also introduced a 'welcome' experience for newbie players with version 4.0 of StarCraft II, which allows you to select your level of RTS experience, with more guidance and introductory videos on hand for true novices.
If you've never played StarCraft II, you really need to check this out, unless you truly detest strategy games. The campaign is beautifully crafted, with a great story, some standout missions, and really meaningful choices to be made in terms of upgrading your forces. And the multiplayer adds some true depth and longevity into the mix.
The original StarCraft was made available as a free download back in April.
TechRadar: latest computing news